Sell Your Gold, Silver and Platinum
We Buy All Precious Metals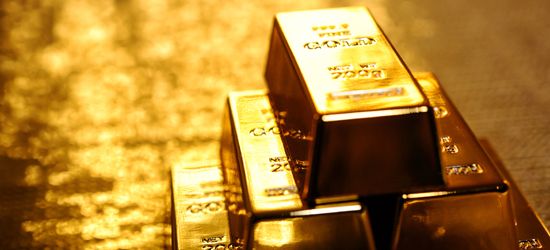 At Sell Your Gold we buy all types of precious metals including gold and silver – platinum too! Unfortunately, at this time, we do not buy gold-filled items.
As gold and silver buyers we are educated in buying all precious metals, and have worked hard to make the process easy for our customers to sell gold and silver. If you're not sure whether your item is a precious metal, no problem! Our trained experts will do all the testing for you to give you the best price for your gold and silver as well as platinum items.
Fill out the form for your
FREE Appraisal Kit
Are my Items Gold, Silver or Platinum?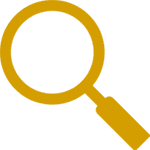 Inspect the Item for Hallmark
Hallmarks are also called assay or standard markings. Hallmarks are distinguishing characteristics that are stamped on gold, silver and platinum items - typically to identify the items purity. There are also hallmarks that can identify where the item was made, a maker's mark, the office the metal was tested in, the year, and the designer. You can find these hallmarks in a variety of places. Common locations are in the inside of a ring or a tag near the clasp of a necklace. If you are selling coins, the stamp is usually on the front face. Frequently, you will need a magnifying glass to clearly see the hallmark.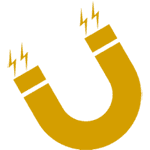 Use a Magnet to Test
In addition to looking for hallmarks, another way you can test your item is with the magnet test. A refrigerator magnet may not be strong enough, so we recommend a stronger magnet that you can find at your local hardware store.
Here's how to test your gold, silver and platinum: hold the magnet to your items - gold is not magnetic so if the magnet attracts the jewelry, your item does not contain solid gold, silver or platinum. However, if the clasp on a chain is magnetic but the chain is not, it may be real. Regardless, it should still be tested by our expert jewelers to be certain since non-magnetic metals are used in counterfeit and costume jewelry as well.

Confirm the Purity
Gold filled items should also have a karat number, but should include a "GF" or "GP" after the purity marking. To be 100% confident your item is gold filled, or solid gold, have a trained gold and silver buyer perform an acid test to determine its purity. The purity is one of the main ingredients in determining your gold and silver value.
Don't be discouraged if you cannot find a specific marking or if the test you are performing does not work. You are not a trained professional - we are! Remember, we have made selling gold and silver from home easy and we will happily do all these tests for you at our secure facility - for free! Sell your precious metals, and lock in your gold and silver prices today! All you need to do is complete the form to request your free Appraisal Kit.