Sell Your Gold
‐


Get Cash in 24 Hours
Start selling gold from the comfort of home.
Ranked #1 by NBC's TODAY Show for Highest Payouts!†
Satisfaction Guaranteed
Or we'll return items for free
FREE Shipping
Insured up to $25,000
'A+' Rated by the Better Business Bureau
Fill out the form for your
FREE Appraisal Kit
Learn More
Trusted Gold Buyer
Ranked #1 for Highest Payouts
NBC's Today Show wanted to find the highest paying gold buyer in 2010, so they sent the same gold to 10 different gold buying companies and compared the offers they received. Out of all the gold buyers, SellYourGold.com sent a check for the most money! Read about it here.
Not only do we have the highest payouts in the industry††, but we guarantee you will be satisfied with your offer, service and selling experience!
At Sell Your Gold we pride ourselves on providing fair and honest offers. If you find a higher offer from an online competitor, we'll match it!† † In addition, to show our dedication to your satisfaction, if you are not 100% happy with our offer, we will safely return your unwanted items for free - even if you change your mind after payment is received.*
How It Works
In 3 Quick Steps Sell Your Gold from Home with Peace Of Mind!
What We Pay
We Have Paid over $18 Million to Our Customers!
We will give you the best price for your gold, jewelry, diamonds, silver and platinum. If you find a better offer from one of our competitors we will match it!††
Today's Current Market Price: Jun 16, 2019
$3,964.70
18kt - Gold/Diamond Ring
$126.00
.925 Silver Bracelet
$1,207.97
14kt - Gold Necklace
$1,577.73
18kt Gold Bracelet
The current day's gold price
If your item contains precious metal
The weight of the precious metal
The purity of the precious metal
Any specific item characteristics
How much precious metal you send us
The combination of these specifications will help us calculate your offer. Accept your offer using our express payment option to get paid in less than 24 hours. If you are not happy with your offer, we will gladly return your items free of charge, no questions asked. Our customer's satisfaction is 100% guaranteed.
What We Buy
Sell Your Gold Buys More than Just Gold.
Why Sell
It's Fast. It's Free. It's Easy Cash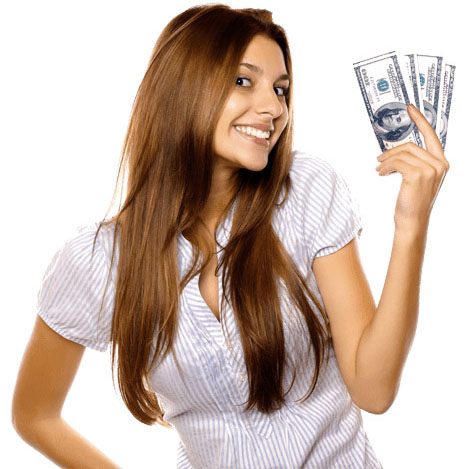 Looking for cash fast? You have come to the right place! Sell Your Gold is the perfect outlet to sell your gold, jewelry, diamond, silver, coins and platinum items for cash. Select our expedited payment method, PayPal, and get paid in as quickly as 24 hours.††
Maybe you are looking for some extra cash to:
Pay off credit card debt
Go on a shopping spree
Treat yourself to a get a way
Our customer's satisfaction is 100% guaranteed. If you aren't happy with your offer, your experience or change your mind after your payment is received, we will gladly return your items free of charge.
Frequently Asked Questions
You Have Questions, We Have Answers!
About Us
The Most Reputable Online Gold Buyer
Sell Your Gold has been in business for over 50 years and specializes in appraising all gold, diamond, jewelry, silver and platinum items. Leveraging our proprietary technology every piece we appraise goes through rigorous testing and quality assurance to ensure the most accurate information and the best price for your items.
Free and insured FedEx shipping**
VIP door to door service with FedEx in home pick up
Constant communication on where the items are in our process
Same day offers
24-hour express payment leveraging our PayPal payment option††
'A+' Rated by Better Business Bureau
So, don't waste your time driving around to different jewelry stores. Request a kit from Sell Your Gold today, send us your gold and jewelry and we'll do the rest!